UL Empowering Trust®​​​​​​​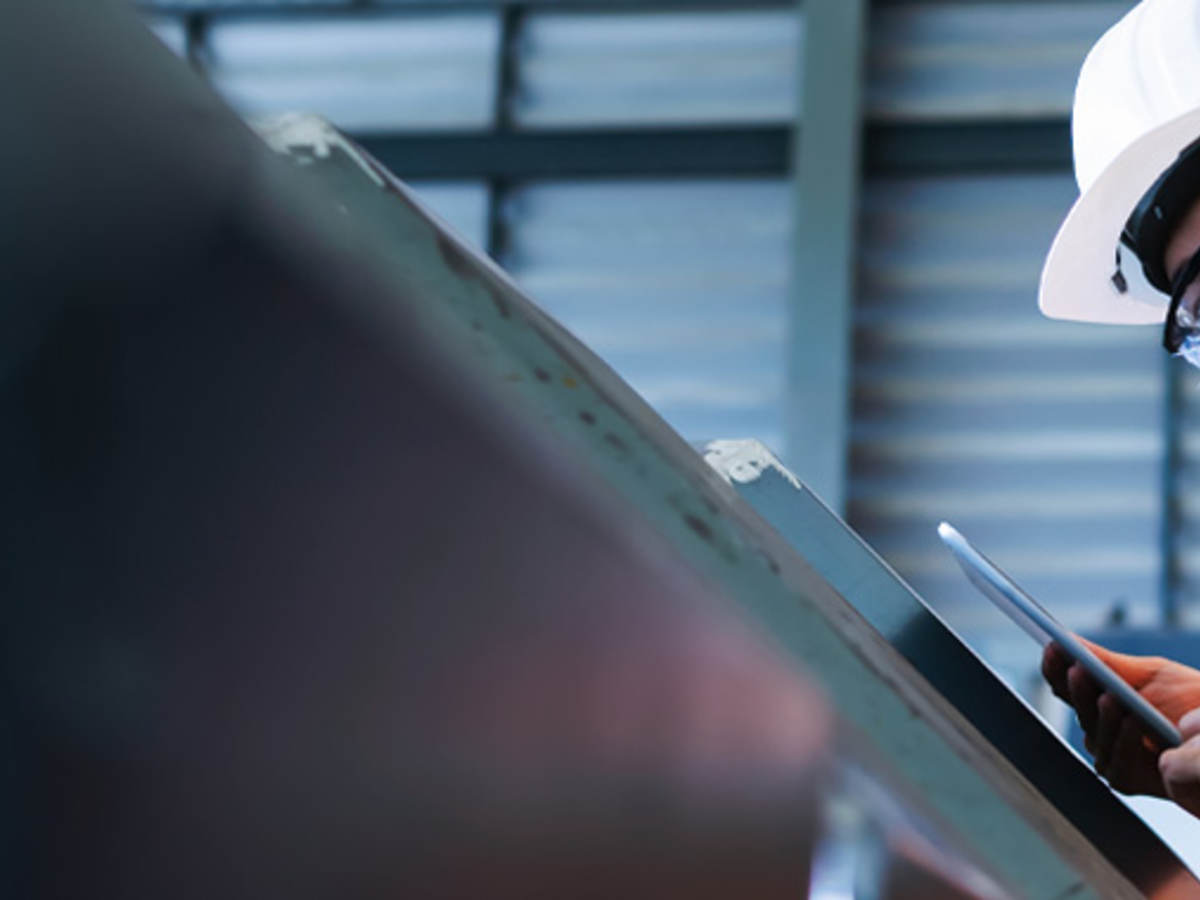 <![endif]–x3e";var o,i=r.getElementsByTagName("div").length;o=4===i?6:3===i?7:2===i?8:1===i?9:0},5955:function(t,e,n){"use strict";n.d(e,{I:function(){return r}});var r=function(t,e){var n=this;return t&&"object"==typeof t?e&&"object"==typeof e?(Object.assign(this,e),void Object.entries(t).forEach((function(t){var e=t[0],r=t[1];n[e]=r}))):console.error("setting a Configurable requires a model to set its initial properties"):console.error("setting a Configurable requires an object as input")}},441:function(t,e,n){"use strict";n.d(e,{C:function(){return c},L:function(){return u}});var r=n(1424),o=n(5955),i={beacon:r.ce.beacon,errorBeacon:r.ce.errorBeacon,licenseKey:void 0,applicationID:void 0,sa:void 0,queueTime:void 0,applicationTime:void 0,ttGuid:void 0,user:void 0,account:void 0,product:void 0,extra:void 0,jsAttributes:{},userAttributes:void 0,atts:void 0,transactionName:void 0,tNamePlain:void 0},a={};function c(t){if(!t)throw new Error("All info objects require an agent identifier!");if(!a[t])throw new Error("Info for "+t+" was never set");return a[t]}function u(t,e){if(!t)throw new Error("All info objects require an agent identifier!");a[t]=new o.I(e,i),(0,r.Qy)(t,a[t],"info")}},1476:function(t,e,n){"use strict";n.d(e,{Dg:function(){return c},Mt:function(){return u}});var r=n(1424),o=n(5955),i={privacy:{cookies_enabled:!0},ajax:{deny_list:void 0,enabled:!0},distributed_tracing:{enabled:void 0,exclude_newrelic_header:void 0,cors_use_newrelic_header:void 0,cors_use_tracecontext_headers:void 0,allowed_origins:void 0},ssl:void 0,obfuscate:void 0,jserrors:{enabled:!0},metrics:{enabled:!0},page_action:{enabled:!0},page_view_event:{enabled:!0},page_view_timing:{enabled:!0},session_trace:{enabled:!0},spa:{enabled:!0}},a={};function c(t,e){if(!t)throw new Error("All configuration objects require an agent identifier!");a[t]=new o.I(e,i),(0,r.Qy)(t,a[t],"config")}function u(t,e){if(!t)throw new Error("All configuration objects require an agent identifier!");var n=function(t){if(!t)throw new Error("All configuration objects require an agent identifier!");if(!a[t])throw new Error("Configuration for "+t+" was never set");return a[t]}(t);if(n){for(var r=e.split("."),o=0;o<r.length-1;o++)if("object"!=typeof(n=n[r[o]]))return;n=n[r[r.length-1]]}return n}},2085:function(t,e,n){"use strict";n.d(e,{Y:function(){return r}});var r=(0,n(1424).mF)().o},1220:function(t,e,n){"use strict";n.d(e,{O:function(){return w},s:function(){return x}});var r={};n.r(r),n.d(r,{agent:function(){return a},match:function(){return f},version:function(){return c}});var o=n(4280),i=n(6959),a=null,c=null;if(navigator.userAgent){var u=navigator.userAgent,s=u.match(/Version/(S+)s+Safari/);s&&-1===u.indexOf("Chrome")&&-1===u.indexOf("Chromium")&&(a="Safari",c=s[1])}function f(t,e){if(!a)return!1;if(t!==a)return!1;if(!e)return!0;if(!c)return!1;for(var n=c.split("."),r=e.split("."),o=0;o<r.length;o++)if(r[o]!==n[o])return!1;return!0}var d=n(5955),l=n(1424),v=n(4168),p=window.sessionStorage,h="NRBA_SESSION_ID";var g=n(1476),y=window.XMLHttpRequest,m=y&&y.prototype,b={};function w(t){if(!t)throw new Error("All runtime objects require an agent identifier!");if(!b[t])throw new Error("Runtime for "+t+" was never set");return b[t]}function x(t,e){if(!t)throw new Error("All runtime objects require an agent identifier!");var n,a;b[t]=new d.I(e,(n=t,{customTransaction:void 0,disabled:!1,features:{},maxBytes:6===o.H?2e3:3e4,offset:(0,i.yf)(),onerror:void 0,origin:""+window.location,ptid:void 0,releaseIds:{},sessionId:!0===(0,g.Mt)(n,"privacy.cookies_enabled")?(null===(a=p.getItem(h))&&(a=(0,v.ky)(16),p.setItem(h,a)),a):"0",xhrWrappable:y&&m&&m.addEventListener&&!/CriOS/.test(navigator.userAgent),userAgent:r})),(0,l.Qy)(t,b[t],"runtime")}},158:function(t,e,n){"use strict";n.d(e,{q:function(){return r}});var r=["1220","PROD"].filter((function(t){return t})).join(".")},3707:function(t,e,n){"use strict";n.d(e,{w:function(){return o}});var r={agentIdentifier:""},o=function(t){var e=this;if("object"!=typeof t)return console.error("shared context requires an object as input");this.sharedContext={},Object.assign(this.sharedContext,r),Object.entries(t).forEach((function(t){var n=t[0],o=t[1];Object.keys(r).includes(n)&&(e.sharedContext[n]=o)}))}},1776:function(t,e,n){"use strict";n.d(e,{ee:function(){return r}});var r,o=n(1424),i=n(4217),a=n(357),c="nr@context",u=(0,o.fP)();function s(){}function f(){return new s}function d(){(r.backlog.api||r.backlog.feature)&&(r.aborted=!0,r.backlog={})}u.ee?r=u.ee:(r=function t(e,n){var o={},u={},l={},v={on:g,addEventListener:g,removeEventListener:y,emit:h,get:b,listeners:m,context:p,buffer:w,abort:d,aborted:!1,isBuffering:x,debugId:n,backlog:e&&e.backlog?e.backlog:{}};return v;function p(t){return t&&t instanceof s?t:t?(0,i.X)(t,c,f):f()}function h(t,n,o,i,a){if(!1!==a&&(a=!0),!r.aborted||i){e&&a&&e.emit(t,n,o);for(var c=p(o),s=m(t),f=s.length,d=0;d<f;d++)s[d].apply(c,n);var l=O()[u[t]];return l&&l.push([v,t,n,c]),c}}function g(t,e){o[t]=m(t).concat(e)}function y(t,e){var n=o[t];if(n)for(var r=0;r<n.length;r++)n[r]===e&&n.splice(r,1)}function m(t){return o[t]||[]}function b(e){return l[e]=l[e]||t(v,e)}function w(t,e){var n=O();v.aborted||(0,a.D)(t,(function(t,r){e=e||"feature",u[r]=e,e in n||(n[e]=[])}))}function x(t){return!!O()[u[t]]}function O(){return v.backlog}}(void 0,"globalEE"),u.ee=r)},7361:function(t,e,n){"use strict";n.d(e,{E:function(){return r},p:function(){return o}});var r=n(1776).ee.get("handle");function o(t,e,n,o,i){i?(i.buffer([t],o),i.emit(t,e,n)):(r.buffer([t],o),r.emit(t,e,n))}},3350:function(t,e,n){"use strict";n.d(e,{X:function(){return i}});var r=n(7361);i.on=a;var o=i.handlers={};function i(t,e,n,i){a(i||r.E,o,t,e,n)}function a(t,e,n,o,i){i||(i="feature"),t||(t=r.E);var a=e[i]=e[i]||{};(a[n]=a[n]||[]).push([t,o])}},4408:function(t,e,n){"use strict";n.d(e,{m:function(){return i}});var r=!1;try{var o=Object.defineProperty({},"passive",{get:function(){r=!0}});window.addEventListener("testPassive",null,o),window.removeEventListener("testPassive",null,o)}catch(t){}function i(t){return r?{passive:!0,capture:!!t}:!!t}},4168:function(t,e,n){"use strict";function r(){var t=null,e=0,n=window.crypto||window.msCrypto;function r(){return t?15&t[e++]:16*Math.random()|0}n&&n.getRandomValues&&(t=n.getRandomValues(new Uint8Array(31)));for(var o,i="xxxxxxxx-xxxx-4xxx-yxxx-xxxxxxxxxxxx",a="",c=0;c<i.length;c++)a+="x"===(o=i[c])?r().toString(16):"y"===o?(o=3&r()|8).toString(16):o;return a}function o(t){var e=null,n=0,r=window.crypto||window.msCrypto;r&&r.getRandomValues&&Uint8Array&&(e=r.getRandomValues(new Uint8Array(31)));for(var o=[],i=0;i<t;i++)o.push(a().toString(16));return o.join("");function a(){return e?15&e[n++]:16*Math.random()|0}}n.d(e,{Rl:function(){return r},ky:function(){return o}})},6959:function(t,e,n){"use strict";n.d(e,{nb:function(){return u},os:function(){return s},yf:function(){return c},zO:function(){return a}});var r=n(2364),o=(new Date).getTime(),i=o;function a(){return r.G&&performance.now?Math.round(performance.now()):(o=Math.max((new Date).getTime(),o))-i}function c(){return o}function u(t){i=t}function s(){return i}},2364:function(t,e,n){"use strict";n.d(e,{G:function(){return r}});var r=void 0!==window.performance&&window.performance.timing&&void 0!==window.performance.timing.navigationStart},1793:function(t,e,n){"use strict";function r(t){var e,n=0;for(e=0;e<t.length;e++)n+=(e+1)*t.charCodeAt(e);return Math.abs(n)}n.d(e,{v:function(){return s},s:function(){return u}});var o=n(6972),i=n(5973),a=n(6959),c=n(2364),u=!0;function s(t){var e=function(){if(i.I&&i.I<9)return;if(c.G)return u=!1,window.performance.timing.navigationStart}()||function(){for(var t=document.cookie.split(" "),e=0;e0},o.obfuscateString=function(t){if(!t||"string"!=typeof t)return t;for(var e=s(this.sharedContext.agentIdentifier),n=t,r=0;r<e.length;r++){var o=e[r].regex,i=e[r].replacement||"*";n=n.replace(o,i)}return n},r}(o.w);function s(t){var e=[],n=(0,r.Mt)(t,"obfuscate")||[];return e=e.concat(n),i.T.isFileProtocol()&&e.push(c),e}function f(t){for(var e=!1,n=!1,r=0;r<t.length;r++){"regex"in t[r]?"string"!=typeof t[r].regex&&t[r].regex.constructor!==RegExp&&(console&&console.warn&&console.warn('An obfuscation replacement rule contains a "regex" value with an invalid type (must be a string or RegExp)'),n=!0):(console&&console.warn&&console.warn('An obfuscation replacement rule was detected missing a "regex" value.'),n=!0);var o=t[r].replacement;o&&"string"!=typeof o&&(console&&console.warn&&console.warn('An obfuscation replacement rule contains a "replacement" value with an invalid type (must be a string)'),e=!0)}return!e&&!n}},1424:function(t,e,n){"use strict";n.d(e,{EZ:function(){return u},Qy:function(){return c},ce:function(){return o},fP:function(){return i},gG:function(){return s},mF:function(){return a}});var r=n(6959),o={beacon:"bam.nr-data.net",errorBeacon:"bam.nr-data.net"};function i(){return window.NREUM||(window.NREUM={}),void 0===window.newrelic&&(window.newrelic=window.NREUM),window.NREUM}function a(){var t=i();if(!t.o){var e=window,n=e.XMLHttpRequest;t.o={ST:setTimeout,SI:e.setImmediate,CT:clearTimeout,XHR:n,REQ:e.Request,EV:e.Event,PR:e.Promise,MO:e.MutationObserver,FETCH:e.fetch}}return t}function c(t,e,n){var o,a,c=i(),u=c.initializedAgents||{},s=u[t]||{};return Object.keys(s).length||(s.initializedAt={ms:(0,r.zO)(),date:new Date}),c.initializedAgents=Object.assign({},u,((a={})[t]=Object.assign({},s,((o={})[n]=e,o)),a)),c}function u(t,e){i()[t]=e}function s(){var t,e;return t=i(),e=t.info||{},t.info=Object.assign({beacon:o.beacon,errorBeacon:o.errorBeacon},e),function(){var t=i(),e=t.init||{};t.init=Object.assign({},e)}(),a(),function(){var t=i(),e=t.loader_config||{};t.loader_config=Object.assign({},e)}(),i()}},8539:function(t){t.exports=function(t,e,n){e||(e=0),void 0===n&&(n=t?t.length:0);for(var r=-1,o=n-e||0,i=Array(o<0?0:o);++r<o;)i[r]=t[e+r];return i}}},r={};function o(t){var e=r[t];if(void 0!==e)return e.exports;var i=r[t]={exports:{}};return n[t](i,i.exports,o),i.exports}o.m=n,o.n=function(t){var e=t&&t.__esModule?function(){return t.default}:function(){return t};return o.d(e,{a:e}),e},o.d=function(t,e){for(var n in e)o.o(e,n)&&!o.o(t,n)&&Object.defineProperty(t,n,{enumerable:!0,get:e[n]})},o.f={},o.e=function(t){return Promise.all(Object.keys(o.f).reduce((function(e,n){return o.f[n](t,e),e}),[]))},o.u=function(t){return t+"."+o.h().slice(0,8)+"-1220.js"},o.h=function(){return"2d6a2503b7f18a5b77dd"},o.o=function(t,e){return Object.prototype.hasOwnProperty.call(t,e)},t={},e="NRBA:",o.l=function(n,r,i,a){if(t[n])t[n].push(r);else{var c,u;if(void 0!==i)for(var s=document.getElementsByTagName("script"),f=0;f<s.length;f++){var d=s[f];if(d.getAttribute("src")==n||d.getAttribute("data-webpack")==e+i){c=d;break}}c||(u=!0,(c=document.createElement("script")).charset="utf-8",c.timeout=120,o.nc&&c.setAttribute("nonce",o.nc),c.setAttribute("data-webpack",e+i),c.src=n),t[n]=[r];var l=function(e,r){c.onerror=c.onload=null,clearTimeout(v);var o=t[n];if(delete t[n],c.parentNode&&c.parentNode.removeChild(c),o&&o.forEach((function(t){return t(r)})),e)return e(r)},v=setTimeout(l.bind(null,void 0,{type:"timeout",target:c}),12e4);c.onerror=l.bind(null,c.onerror),c.onload=l.bind(null,c.onload),u&&document.head.appendChild(c)}},o.r=function(t){"undefined"!=typeof Symbol&&Symbol.toStringTag&&Object.defineProperty(t,Symbol.toStringTag,{value:"Module"}),Object.defineProperty(t,"__esModule",{value:!0})},o.p="https://js-agent.newrelic.com/",function(){var t={299:0,82:0};o.f.j=function(e,n){var r=o.o(t,e)?t[e]:void 0;if(0!==r)if(r)n.push(r[2]);else{var i=new Promise((function(n,o){r=t[e]=[n,o]}));n.push(r[2]=i);var a=o.p+o.u(e),c=new Error;o.l(a,(function(n){if(o.o(t,e)&&(0!==(r=t[e])&&(t[e]=void 0),r)){var i=n&&("load"===n.type?"missing":n.type),a=n&&n.target&&n.target.src;c.message="Loading chunk "+e+" failed.n("+i+": "+a+")",c.name="ChunkLoadError",c.type=i,c.request=a,r[1](c)}}),"chunk-"+e,e)}};var e=function(e,n){var r,i,a=n[0],c=n[1],u=n[2],s=0;if(a.some((function(e){return 0!==t[e]}))){for(r in c)o.o(c,r)&&(o.m[r]=c[r]);if(u)u(o)}for(e&&e(n);s=0;–r){var o=this.tryEntries[r];if(o.tryLoc<=this.prev&&n.call(o,"finallyLoc")&&this.prev<o.finallyLoc){var i=o;break}}i&&("break"===t||"continue"===t)&&i.tryLoc=0;–e){var n=this.tryEntries[e];if(n.tryLoc===t){var r=n.completion;if("throw"===r.type){var o=r.arg;E(n)}return o}}throw new Error("illegal catch attempt")},delegateYield:function(t,e,n){return this.delegate={iterator:_(t),resultName:e,nextLoc:n},"next"===this.method&&(this.arg=void 0),d}},t}function d(t,e,n,r,o,i,a){try{var c=t[i](a),u=c.value}catch(t){return void n(t)}c.done?e(u):Promise.resolve(u).then(r,o)}var l=0;function v(t){var e;(e=f().mark((function e(){var n,r;return f().wrap((function(e){for(;;)switch(e.prev=e.next){case 0:if(!l++){e.next=2;break}return e.abrupt("return");case 2:return e.prev=2,e.next=5,o.e(552).then(o.bind(o,5552));case 5:return n=e.sent,r=n.aggregator,e.next=9,r(t);case 9:e.next=15;break;case 11:e.prev=11,e.t0=e.catch(2),console.error("Failed to successfully load all aggregators. Aborting…n",e.t0),s.ee.abort();case 15:case"end":return e.stop()}}),e,null,[[2,11]])})),function(){var t=this,n=arguments;return new Promise((function(r,o){var i=e.apply(t,n);function a(t){d(i,r,o,a,c,"next",t)}function c(t){d(i,r,o,a,c,"throw",t)}a(void 0)}))})()}var p=o(8539),h=o.n(p),g=o(1424),y=o(1220),m=o(441),b=o(7361),w=o(357),x=o(6959);var O=o(1476),E=o(5955),j={accountID:void 0,trustKey:void 0,agentID:void 0,licenseKey:void 0,applicationID:void 0,xpid:void 0},_={};var P=!1;var A=o(6972),k=o(1793),L=o(5023);function S(t,e){return S=Object.setPrototypeOf?Object.setPrototypeOf.bind():function(t,e){return t.__proto__=e,t},S(t,e)}var T,C,I,R=function(t){var e,n;function r(e){var n;return n=t.call(this,e)||this,(0,k.v)(e),(0,A.B)(e,"firstbyte",(0,x.yf)()),c((function(){return n.measureWindowLoaded()})),u((function(){return n.measureDomContentLoaded()})),n}n=t,(e=r).prototype=Object.create(n.prototype),e.prototype.constructor=e,S(e,n);var o=r.prototype;return o.measureWindowLoaded=function(){var t=(0,x.zO)();(0,A.B)(this.agentIdentifier,"onload",t+(0,x.os)()),(0,b.p)("timing",["load",t],void 0,void 0,this.ee)},o.measureDomContentLoaded=function(){(0,A.B)(this.agentIdentifier,"domContent",(0,x.zO)()+(0,x.os)())},r}(L.W);void 0!==document.hidden?(T="hidden",C="visibilitychange",I="visibilityState"):void 0!==document.msHidden?(T="msHidden",C="msvisibilitychange"):void 0!==document.webkitHidden&&(T="webkitHidden",C="webkitvisibilitychange",I="webkitVisibilityState");var M=o(2085);function N(t,e){return N=Object.setPrototypeOf?Object.setPrototypeOf.bind():function(t,e){return t.__proto__=e,t},N(t,e)}var D=function(t){var n,r;function o(n){var r,o;if((r=t.call(this,n)||this).pageHiddenTime="hidden"===document.visibilityState?-1:1/0,r.performanceObserver,r.lcpPerformanceObserver,r.clsPerformanceObserver,r.fiRecorded=!1,!r.isEnabled())return function(t){if(void 0===t)throw new ReferenceError("this hasn't been initialised – super() hasn't been called");return t}(r);if("PerformanceObserver"in window&&"function"==typeof window.PerformanceObserver){r.performanceObserver=new PerformanceObserver((function(){var t;return(t=r).perfObserver.apply(t,arguments)}));try{r.performanceObserver.observe({entryTypes:["paint"]})}catch(t){}r.lcpPerformanceObserver=new PerformanceObserver((function(){var t;return(t=r).lcpObserver.apply(t,arguments)}));try{r.lcpPerformanceObserver.observe({entryTypes:["largest-contentful-paint"]})}catch(t){}r.clsPerformanceObserver=new PerformanceObserver((function(){var t;return(t=r).clsObserver.apply(t,arguments)}));try{r.clsPerformanceObserver.observe({type:"layout-shift",buffered:!0})}catch(t){}}if("addEventListener"in document){r.fiRecorded=!1;["click","keydown","mousedown","pointerdown","touchstart"].forEach((function(t){document.addEventListener(t,(function(){var t;return(t=r).captureInteraction.apply(t,arguments)}),(0,e.m)(!1))}))}return o=function(){var t;return(t=r).captureVisibilityChange.apply(t,arguments)},"addEventListener"in document&&C&&document.addEventListener(C,(function(){I&&document[I]?o(document[I]):document[T]?o("hidden"):o("visible")}),(0,e.m)(!1)),r}r=t,(n=o).prototype=Object.create(r.prototype),n.prototype.constructor=n,N(n,r);var i=o.prototype;return i.isEnabled=function(){return!1!==(0,O.Mt)(this.agentIdentifier,"page_view_timing.enabled")},i.perfObserver=function(t,e){var n=this;t.getEntries().forEach((function(t){"first-paint"===t.name?(0,b.p)("timing",["fp",Math.floor(t.startTime)],void 0,void 0,n.ee):"first-contentful-paint"===t.name&&(0,b.p)("timing",["fcp",Math.floor(t.startTime)],void 0,void 0,n.ee)}))},i.lcpObserver=function(t,e){var n=t.getEntries();if(n.length>0){var r=n[n.length-1];if(this.pageHiddenTime0&&this.recordSupportability("Generic/Obfuscate/Detected"),e.length>0&&!(0,K.Ng)(e)&&this.recordSupportability("Generic/Obfuscate/Invalid")},r}(L.W),tt=o(847);new Promise((function(e,n){if(P)e(P);else{var r=(0,g.gG)();try{(0,m.L)(t.Z,r.info),(0,O.Dg)(t.Z,r.init),function(t,e){if(!t)throw new Error("All loader-config objects require an agent identifier!");_[t]=new E.I(e,j),(0,g.Qy)(t,_[t],"loader_config")}(t.Z,r.loader_config),(0,y.s)(t.Z,{}),function(t){var e=(0,g.fP)(),n=s.ee.get(t),r=n.get("tracer"),o="api-",i="api-ixn-";function a(){}(0,w.D)(["setErrorHandler","finished","addToTrace","inlineHit","addRelease"],(function(t,n){e[n]=u(o,n,!0,"api")})),e.addPageAction=u(o,"addPageAction",!0),e.setCurrentRouteName=u(o,"routeName",!0),e.setPageViewName=function(e,n){if("string"==typeof e)return"/"!==e.charAt(0)&&(e="/"+e),(0,y.O)(t).customTransaction=(n||"http://custom.transaction")+e,u(o,"setPageViewName",!0,"api")()},e.setCustomAttribute=function(e,n){var r,i=(0,m.C)(t);return(0,m.L)(t,Object.assign({},i,{jsAttributes:Object.assign({},i.jsAttributes,(r={},r[e]=n,r))})),u(o,"setCustomAttribute",!0,"api")()},e.interaction=function(){return(new a).get()};var c=a.prototype={createTracer:function(t,e){var o={},i=this,a="function"==typeof e;return(0,b.p)("api-ixn-tracer",[(0,x.zO)(),t,o],i,void 0,n),function(){if(r.emit((a?"":"no-")+"fn-start",[(0,x.zO)(),i,a],o),a)try{return e.apply(this,arguments)}catch(t){throw r.emit("fn-err",[arguments,this,"string"==typeof t?new Error(t):t],o),t}finally{r.emit("fn-end",[(0,x.zO)()],o)}}}};function u(t,e,r,o){return function(){return(0,b.p)("record-supportability",["API/"+e+"/called"],void 0,void 0,n),(0,b.p)(t+e,[(0,x.zO)()].concat(h()(arguments)),r?null:this,o,n),r?void 0:this}}(0,w.D)("actionText,setName,setAttribute,save,ignore,onEnd,getContext,end,get".split(","),(function(t,e){c[e]=u(i,e)})),e.noticeError=function(t,e){"string"==typeof t&&(t=new Error(t)),(0,b.p)("record-supportability",["API/noticeError/called"],void 0,void 0,n),(0,b.p)("err",[t,(0,x.zO)(),!1,e],void 0,void 0,n)}}(t.Z),e(P=!0)}catch(t){n(t)}}})).then((function(){var e,n,r,o=(0,tt.K)(t.Z);o.page_view_event&&new R(t.Z),o.page_view_timing&&new D(t.Z),o.metrics&&new $(t.Z),e="lite",n?setTimeout((function(){return v(e)}),r||1e3):c((function(){return v(e)}))}))}(),i}()}));]]> UL Solutions Skip to main content
We bring safety science to life
A global leader in applied safety science, UL Solutions transforms safety, security, and sustainability challenges into opportunities for customers in more than 100 countries. UL Solutions delivers testing, inspection and certification services, together with software products and advisory offerings, that support our customers' product innovation and business growth.
What do you want to do today?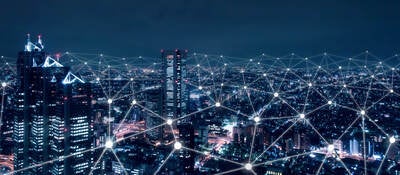 UL Solutions Market Access Portal
Discover global go-to-market requirements and simplify your compliance planning with our new Market Access Portal.
Get started
Verify the health and wellness attributes of your buildings
Communicate your commitment to maintain healthy interior spaces with a UL Verified Healthy Building Mark.
Learn more
Help keep employees safe and healthy with EHS training courses
Explore our online safety training catalog which includes hundreds of employee health and safety courses.
Learn more
Brexit: Maintain market access in the U.K. and EU
Our regulatory expertise can help you achieve market continuity in the U.K. and EU for your products and services.
Learn more
You are leaving the website for an external site. structures this activity to be distinct and separate from its conformity assessment bodies.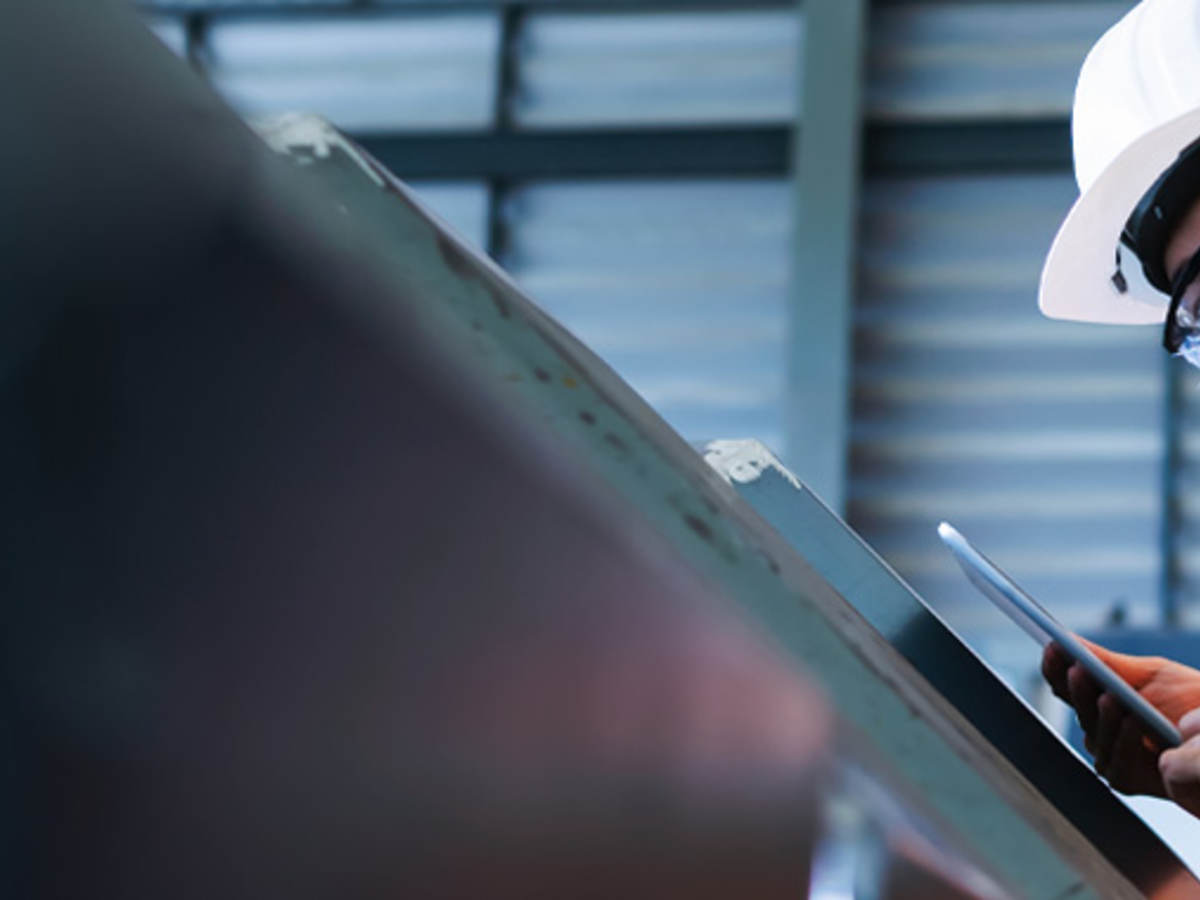 UL Empowering Trust®​​​​​​​
UL Solutions is a global independent safety science company with more than a century of expertise innovating safety solutions.
If you have any question please CONTACT  Us Email us at:  infohouston@macco.com Call US :(936) 588-1888
Don't Forget to Visit our Services